GOOD NEIGHBORS COMMUNITY OUTREACH
INVESTMENTS WORKSHOP
It's true that money doesn't grow on trees, but it can certainly reward you with consistent growth when you cultivate the habit of saving and investing. Whether you're just starting to save, looking to build on what you already have or want to maximize your existing savings, our 3-hour workshop, Savings and Investments is for you.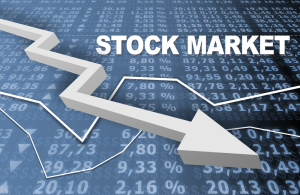 WORKSHOP PARTICIPANTS WILL GAIN AN UNDERSTANDING OF:
How one can make money work for you through savings and investments.
How to allocate your time, energy, and money efficiently, in ways conducive to building wealth.
Managing risk and navigating through investment options.
Understanding stocks, bonds, CD's, mutual funds, IRA's, 401(k)'s, 529's, etc., saving for college and retirement, and more.
What is the difference between a checking account, a savings account, and a money market account?
The importance of insurance and its effect on your life.
Should I contribute to an employer provided retirement plan? If I can? Why?
Participants learn the steps to successful financial management and wealth-building skills
through risk management and familiarity with industry terminology.
For more information and dates of upcoming workshops, please feel free to contact us for more information.