Good Neighbors Community Outreach
Homebuyers Education
OUR APPROACH
The purchase of a home is without a doubt one of the most significant purchases a person will make in a lifetime. The impact home ownership has on your ability to accumulate wealth and provide for your family is indisputable. An investment of this magnitude certainly merits the investment of your time. We know that an educated consumer is the best consumer and with a purchase as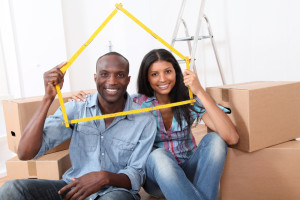 significant as a home, there is no better time to be educated.
While the home buying process is lengthy and can seem complex, it is a manageable journey. You can easily make bad business decisions or fall victim to fraudulent lending simply because you don't understand the process. Understanding the basic elements of a mortgage loan (and the various types of mortgages) as well as the dynamics of contracting for a home and closing on a mortgage loan can make all the difference in the world; even the difference between living the American Dream rather than a financial nightmare.
Let GNCDC help you by providing you the education and counseling you need. Our housing counselors can help you explore your options and plan for your future. You can do this!
To get started now, please download and complete the intake form and submit to the Good Neighbors office along with the required documents listed here.  If you are not sure if you are ready to begin the home buying process or want to learn more about our programs, please feel free to contact the Good Neighbors office for more information.